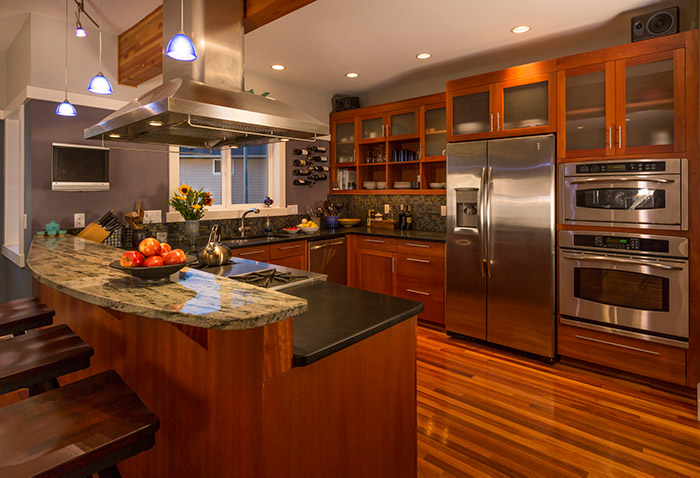 When we're splashing out on a new kitchen, a lot of time goes into choosing the perfect countertop, style of doors and cabinet hardware – plus of course the appliances to complement it.
But let's think below the surface. How much time do we spend considering the best materials for kitchen cabinets?
Is there a choice? Does it make any difference anyway?
Let's find out in our guide to kitchen cabinet materials!
Wood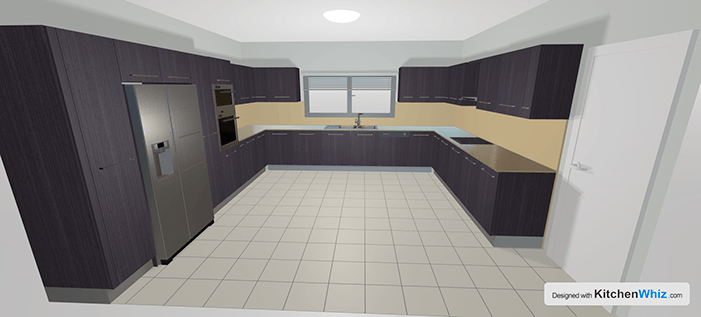 The most obvious kitchen cabinet material is, of course, wood.
We know wood – it's hard wearing, easy to work with and looks great. It can be painted up and adapted to make as many styles as your imagination will allow for. That being said, it's not as simple as 'wood is wood'.
There are various varieties, each with their own subtle differences and characteristics. For example, hard maple is durable and gives a great finish. All at a relatively low cost too.
On the other hand, pine is very soft and easy to work with, but tends to have a knotty finish and give a more rustic look. Having said that, it's very affordable and can be stained easily.
Engineered Wood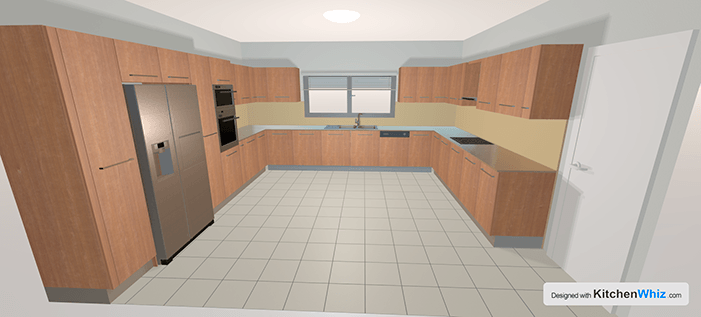 While wood is a great material to use for the whole cabinet, including the door, it's natural variation and cost lead many people to look to engineered wood alternatives.
Engineered wood simply means products that are made from wood, such as chipboard, MDF and particle board. They are bonded with a solvent and have the advantage of being uniform, strong and versatile.
A key consideration is cost.
When designing your kitchen, keep in mind that the majority of the cabinet spends 99% of its life hidden from view. How concerned you are about that being of top quality wood is up to you.
Of course, strength and durability are key considerations, so think about how long you plan to keep the kitchen and the amount of hammer it will take.
Choosing an engineered wood for the carcass of the kitchen cabinet can be a great way to go, and the doors can also look pretty impressive too. Which brings us on to…
Laminate and Thermofoil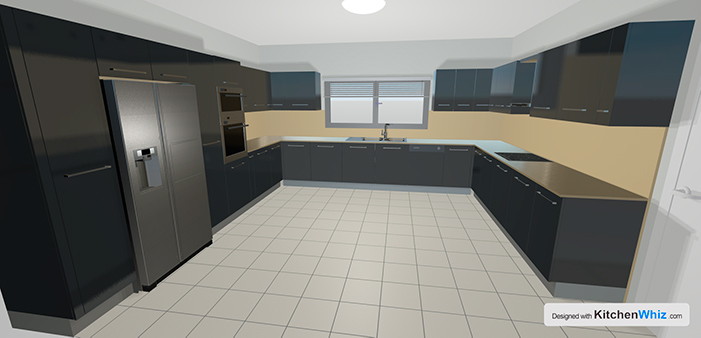 Engineered wood kitchen cabinet doors look great because of laminate and thermofoil.
These terms refer to two ways of finishing the surface of engineered wood. Laminate is a thin layer or film applied to the top layer of engineered wood to give it a wood-like appearance. Thermofoil does much the same job, except it is a thicker plastic layer that is thermally molded to the substrate – usually MDF.
Both give a wood-like appearance, although being thicker, thermofoil can give a more natural look.
The Takeaway: Choosing Kitchen Cabinet Materials
Whether you go down the solid wood or engineered wood route, you can achieve a stylish look for your kitchen.
Questions of durability and affordability will be your key deciders when making your choice. While laminate looks great, it's more easily damaged than thermofoil. Wood achieves a great look, but it's natural so can warp.
Now you know about kitchen cabinet materials, how about designing your own kitchen cabinets?
Click here for our 6 step action plan!