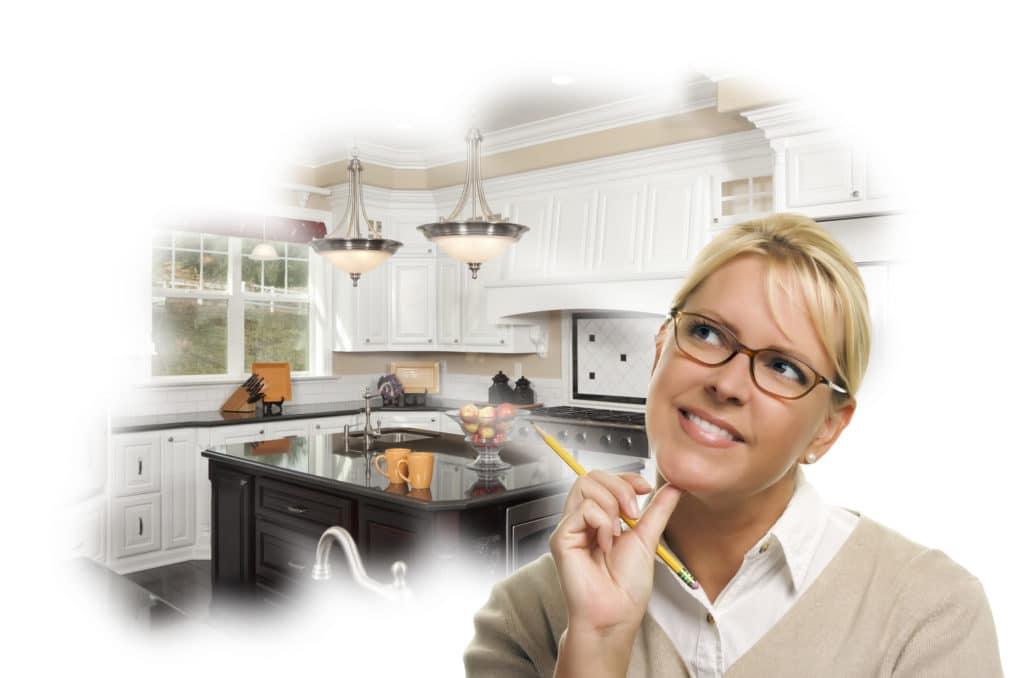 Designing a kitchen can be an extremely fun way to express your own creativity and enjoy a more functional cooking space.
If you're planning to design your kitchen online, there are some key trends to consider before you start the process.
Check out this list of seven trends to look at when you're ready to start using an online kitchen planner and kitchen design software.
1. Consider Darker Cabinet Colors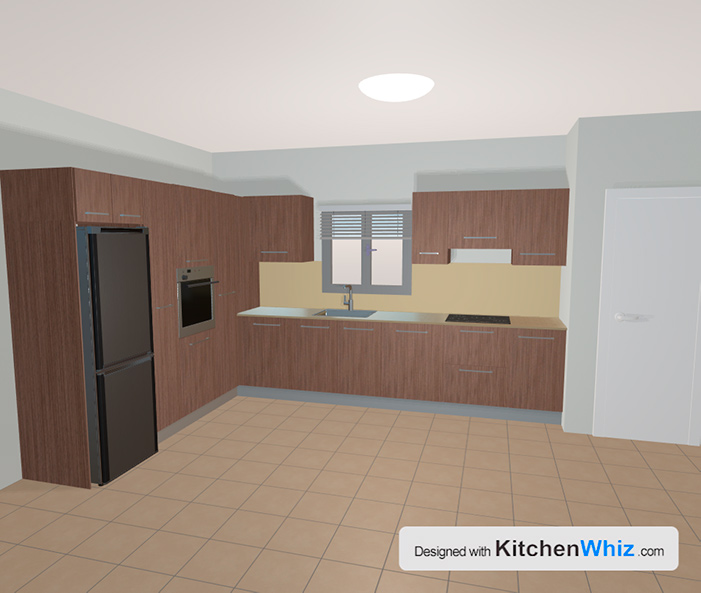 Classic white kitchens have long been a favorite trend among homeowners, but today's trends are leaning toward deeper hues. When you design your kitchen online, check out a few varieties of cabinet colors featured in warmer, richer shades.
Gray is always a popular choice, and you'll find cabinets featuring gray wood stain finishes as well as those painted in a modern gray shade. Dark wood tones like cherry and walnut are also making a big comeback. You might even be surprised to learn that colors for cabinets in bolder shades like green and purple are also part of the hottest kitchen trends.
2. More Textures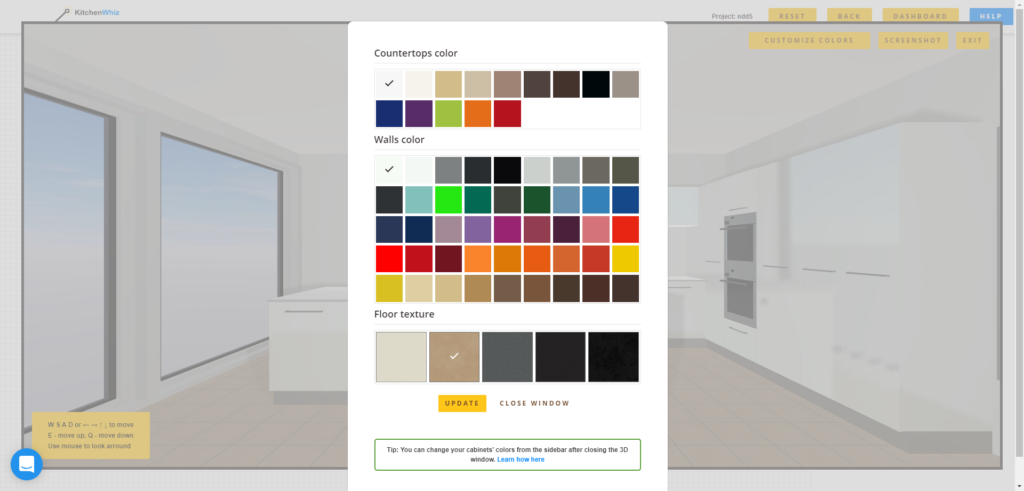 When you experiment with your 3D kitchen design, take a look at how you can incorporate texture into the room. Wood beams on the ceiling or open shelving made with live edge wood are two great ways to elevate your kitchen.
Adding texture will give your kitchen a multifaceted look, and it warms up this space in an easy, effective way. Try a few different options for flooring and countertop materials to see how the two components play off each other. You can also add more texture to your kitchen with a unique hood fan over the stove made of hammered metal or another unusual material.
3. Design Your Kitchen Online: Choose Quartz
For years, granite was the king of kitchen countertops, but quartz is quickly becoming a much more popular choice. These two solid materials are beautiful, and they're easy to clean. However, quartz is more affordable and much simpler to maintain.
Another perk to choosing quartz countertops is that they can be customized and made in any color for a unique look. To give your counters a streamlined touch, elect to have the sink made of the same material or a coordinating composite for a cohesive finishing touch. Another perk: quartz doesn't need to be sealed to protect it, while granite does. 
4. Storage Rules the Day
When you use our kitchen design software, keep your storage options in mind. The ability to customize your cabinets, shelving, and pantry will ensure that your kitchen is as organized and functional as possible.
Choosing to design your own kitchen puts you in the driver's seat, so have fun coming up with some creative storage solutions. From pull-out trash bins to tall upper cabinets that reach the ceiling, the more storage you have in the kitchen, the better. Take your time when you devise an online kitchen plan, and always put storage front and center.
5. Multifunctional Kitchen Islands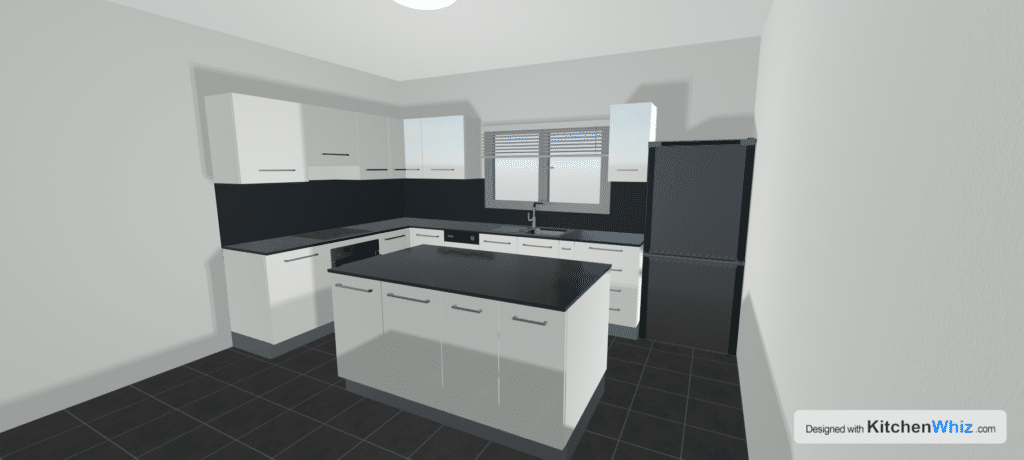 Use our online kitchen planner to help you create the ultimate island. This central part of the kitchen should be more than just a place to prep food or stack piles of mail and snacks.
A multi-level island with a lower top is perfect for serving breakfast, spending time with family, and it can also double as your dining table. Today's kitchen island trends are making this element much more functional than before. You can also add storage underneath your island to get even more functionality out of this space, so keep this in mind when using the kitchen layout planner.
6. Backsplash Trends: Larger Tile
It's safe to say that the popular subway tile trend is almost on its way out. Today's modern kitchen backsplashes are being replaced with large stone slabs, intricately detailed ceramic tiles, and vibrant colors. White tile is fading fast, and it's being replaced by cheery designs and vibrant pops of color.
Explore a range of tiles using the online kitchen planner to help you find the perfect match. Don't be afraid to go dramatic and try a few new colors until you find one that works with the rest of the room. A single piece of marble or solid stone is another easy way to design a beautiful, clean backsplash.
7. Get More Natural Light
If you're designing your kitchen from scratch, now is a perfect time to make sure you're getting ample natural light. Large windows over the sink and sliding glass doors will help you bring the outside indoors and into your kitchen with ease. Consider something unusually large, such as a 5-foot by 6-foot window as part of your online kitchen design.
Play around with a few different window shapes and sizes when you use the kitchen planner. A set of French doors near the back of your kitchen makes for an easy entryway into the back patio. Having more natural light streaming into your kitchen will also help you save on energy costs, too.
Start Designing Your Dream Kitchen Today
Keep these trends and tips in mind when you design your kitchen online to ensure that you have a beautiful space with plenty of storage and versatility. From the flooring and countertops to the backsplash, it's important to make sure that you design a beautiful kitchen you'll love for years to come.
While some trends may come and go, things like lots of storage and a roomy island are options that will never go out of style.
When you're ready to get started designing the kitchen of your dreams, register to use our software today and get ready to make a stunning cooking space.