If you're looking to overhaul your kitchen, you've come to the right place. When it comes to kitchens, knowing how to maximize cabinet space is key.
From designing vertically to kitchen storage space ideas, this guide will help you plan your kitchen like a pro. We've rounded up everything you need to make the most of every square inch.
1. Use Technology to Your Advantage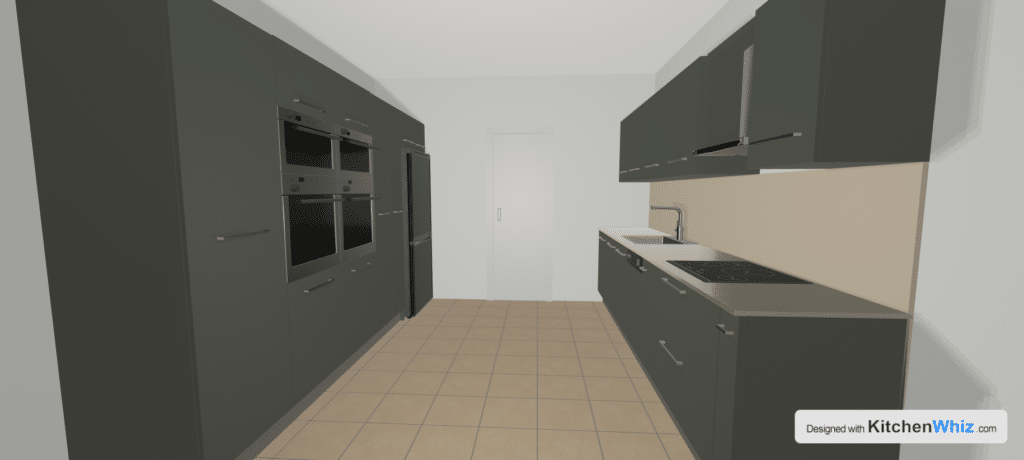 With the use of our easy, kitchen layout planner, you can create the kitchen of your dreams from the comfort of your couch. This software allows you to put measurements, windows, and doors into the planner.
This will give you a real-life 3D kitchen design to create your new layout. If you're looking to make more kitchen cabinet space, online kitchen design technology is key.
Being able to design your own kitchen will save you a ton of time and money. You'll be able to move things around and coordinate with contractors. You will also have peace of mind that your kitchen planner is accurate, scale, and feasibility wise.
2. Think Vertical
When it comes to kitchen design, it's important to remember that there is unused space everywhere. Vertically, for example, you could have a ton of untapped potential. If your current cabinets don't extend to the ceiling, consider taller cabinets that allow for more storage.
You'll be amazed at how much more cabinet space you have up above. You'll be able to store things such as holiday items, stemware, china, or decorative pieces you may not use every day.
If you need more cabinet space, don't stop with your cabinets either. Go up with your pantry or even open shelving. The more you can fit up to the ceiling the more storage space you'll have.
3. Make Use of Corners
Corners are some of the trickiest spots in a kitchen. It's a shame to make a corner, unused space without a cabinet. This is where blind cabinets come into play. You'll be able to use some of the corner space will still allowing counters to flow around a corner.
One issue with these, however, is that there will be a portion of unused space in your cabinet. A lazy Susan cabinet fixes this problem by allowing you to have full storage in a corner.
These cabinets have a door that pulls out. You'll then have rotating shelves that can turn around the corner giving you easy access and a ton of storage.
There are also upper corner cabinets to make use of extra space. You can also install corner shelves to give you more storage in unused cabinets. Use the software to tell you exactly what size corner cabinet or lazy Susan will fit into your space.
4. Use Drawers Instead of Doors
On base cabinets, springing for slightly more expensive drawer cabinets will give you a ton more storage. While cabinets with doors are great, deep drawers will give you a lot more room.
These drawers pull out and offer deep spaces for pots, pans, and other large items. Instead of fishing around for all your heavy pans, you can pull out a drawer and see them all easily. You won't regret putting one or two of these in at least.
5. Don't Overlook Pull Out Trash Bins
The trash is often overlooked in a kitchen design. Having it sit alone in a kitchen space will do the job, but putting in a pull-out trash bin will save you more space. Your trash is then integrated into your kitchen.
No more big, bulky, trash bin in the way. You also won't have to worry about kids or pets getting into it. Free up floor space and tuck away your trash and recycling.
6. Use an Entire Wall for Storage
Kitchens have a ton of used potential often found on a blank wall. If you have an empty wall in your kitchen, eating area, or even dining space, take a closer look. Load the dimensions into the design software and see how many cabinets you can fit there.
A blank wall is perfect for floor to ceiling storage. You can put large tall cabinets on the entire wall to store almost anything. Use them as a pantry or to store large kitchen items and appliances.
You can put large pans, bakeware, crockpots, or standing mixers. Toasters and blenders that don't get used every day can also make a home here to free up counter space.
7. Use the Kitchen Planner Online to Create a Pantry
If you don't have a pantry in your kitchen, there is always room to make one when you remodel it. Without a full closet, you can use new cabinets to create one.
Using floor to ceiling cabinets go vertical and load up on extra pantry space. These are also great for storing bulk items and things such as paper towels. You'll never regret making more pantry storage space.
8. Maximize Pull-Outs
If space is tight in your kitchen, make the most of your cabinets with pull-out drawers. These drawers will help make sure everything you need is in reach. You can include pull-outs in almost any size cabinet.
9. Make the Most of Your Island
Adding an island will give you a lot more storage and counter space. If you don't already have one, now is the time to create the island of your dreams. By choosing the right cabinets, even in a small space, you'll have a lot more room to store everything.
If you're looking to move plumbing or gas, your island can also house your stovetop or kitchen sink. Extending the counter will also give you extra seating and prep space.
Cabinet Space 101
When it comes time to design your own kitchen, think outside the box. There is more to your kitchen than the U-shape or galley it currently is. If you need kitchen cabinet space, look around the corner into your dining area or living room.
Even if your budget doesn't allow for moving walls, using cabinets in additional places will give you more storage, prep, and serving space. Create a buffet in the dining room or a wall of cabinets in a nook by the breakfast bar.
Just because you can't always knock down walls, doesn't mean you can't maximize your kitchen space. Using an online kitchen planner will help you create storage and counter area in places you never thought of.
Using our kitchen design software will make designing easy and accurate. If you're ready to start your dream kitchen make-over, click here to design your kitchen online.