If you're one of the millions of people who have been stuck at home all year, you're probably ready to revamp your surroundings. There's no better place to start than a kitchen remodel! Using kitchen design software to plan your dream kitchen is a smart first step.
You may be asking yourself: do I really need software to help me remodel my kitchen? What could a piece of software really do? Well, we're here to tell you that kitchen design software is indispensable for the 21st-century homeowner.
Using software to design your kitchen can save you time, money, and heartache. Designing your kitchen in 3D will help you get a better sense of what you want, and what will work in your home. In this article, we will show you all the ways that kitchen design software can make your life easier.
What Is Kitchen Design Software?
Well, it's exactly what it sounds like: software that helps you design your dream kitchen remodel! Kitchen design software is easy to learn, and it designed with the most basic users in mind.
You can enter your kitchen's current dimensions and drag and drop pieces to suit your personal taste. The software takes the grunt work out of designing; area, width, and other calculations are made for you!
How Kitchen Design Software Helps You
Kitchen design software has one job that it does really, really well. It's not flashy or grand; it just helps you design a really great kitchen. So you may wonder: is it worth it?
The benefits of kitchen design software are myriad; let's break them down below!
1. Saves You Money
Instead of having to hire a kitchen designer (which can run over ten thousand dollars!), you can take things into your own hands. Kitchen design software is much more affordable than hiring someone to design for you.
The software also takes the hassle out of measuring and planning. You won't end up paying for anything you don't need when you already have a plan!
2. Efficient Design Process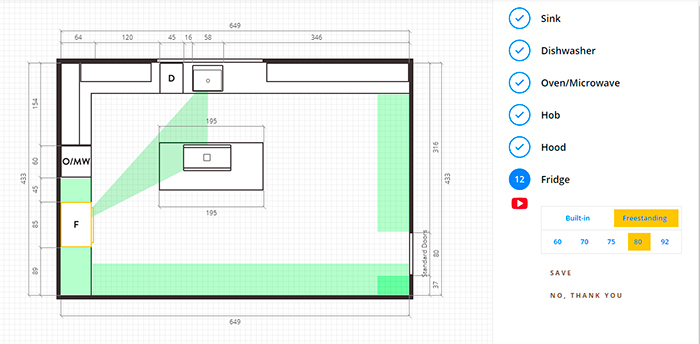 You don't have to be an engineer to master kitchen design software! Our software has a beginner-friendly UI to make sure you don't struggle with designing.
Kitchen design software, like KitchenWhiz, can also help to automate your kitchen layout. With our software can you can create the ideal layout for your kitchen! Working with design software makes the whole process faster and easier.
3. Encourages Creative Design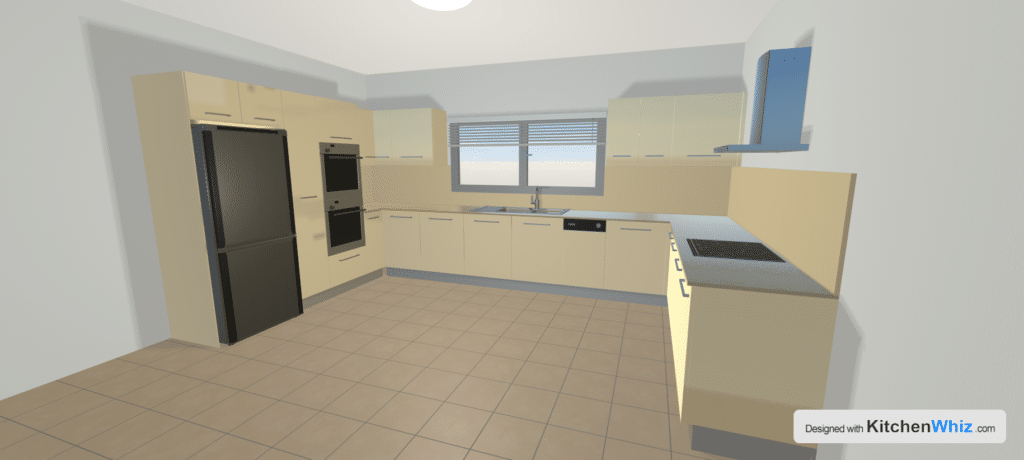 Design software allows you to really think beyond the island. Seeing a three-dimensional model of your kitchen will allow you to fully utilize the space available.
Design software can also show you how different finishes and materials will look in your kitchen. This is one of the biggest advantages of using software instead of traditional design methods: you can see exactly how the materials will look in your kitchen!
You won't have to hope that the smoky quartz countertops complement the walnut cabinets; you'll know they do.
4. Spot Problems Before They Start
There's nothing worse than getting halfway through a remodel and realizing that something was measured wrong, and now the whole thing has to be recalculated. Every human makes mistakes! But you can minimize mistakes by using software early in the process.
Your design software will give you a more comprehensive view of the kitchen design. You can see how the walkways flow together, where the appliances will fit, and many other details just not accessible from a 2-D sketch!
5. Easy to Use
Software designers want as many people as possible to use their program. That"s why kitchen design programs are made with everyone in mind. A few minutes of familiarizing yourself with the software is all you need to start designing your dream kitchen!
After all, you don't have to be a professional interior designer to create a great kitchen layout. You know your kitchen needs best; you should be able to design it yourself!
6. Makes Contracting a Breeze
Finding contractors can be the most difficult part of any home remodel. You want to find a skilled team that isn't too expensive, who also has most (if not all!) of the materials you need.
Many kitchen design software providers team with local contractors and manufacturers to make your life easier. You can design with pieces that you k ow will be available to you! The software providers can put you in contact with top-notch contractors within your budget.
7. Creates Easier Estimates
Getting an accurate estimate from a contractor or manufacturer can be tricky, especially if you don't calculate surface area often. When you use design software, you can get accurate calculations that you can trust.
This way, you can be prepared when looking for quotes and estimates. With exact measurements in hand, you'll also be able to budget more easily. Knowledge is power, and design software can give you all the kitchen knowledge you need.
8. More Accurate than Designing by Hand
Like we said before: every human makes mistakes. That's fine! But when dealing with something as involved as a kitchen remodel, mistakes get expensive.
Software doesn't make nearly as many mistakes as humans do! Software won't misplace your measurements or make a rounding error. Truly, you can't afford not to use it!
Design Your Dream Kitchen Online!
We hope this article has opened your eyes to the world of kitchen design software. Designing your dream kitchen has never been easier. If you're ready to take a 21st-century approach to remodel, start with software.
Now that you know how great kitchen design software can be, come check out KitchenWhiz. You can design a flawless kitchen in minutes, and we'll even put you in contact with local manufacturers. Give our software a try here!