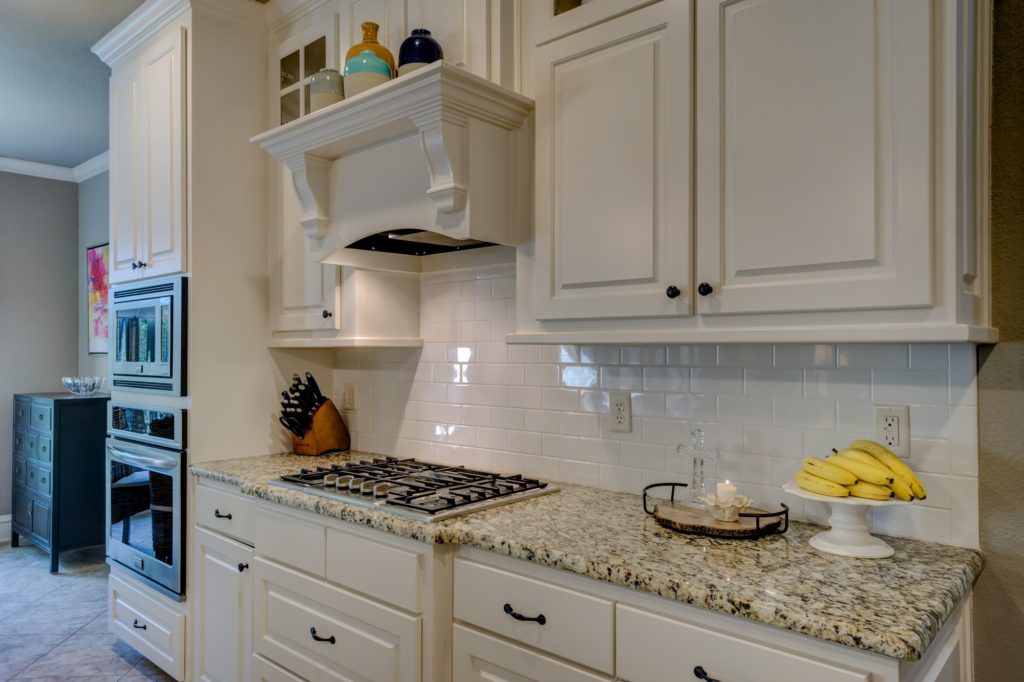 On average, homeowners spend between $25,001 and $50,000 on their kitchen renovation. The kitchen is the most popular room in the house to update.
Read on to learn how to create a kitchen cabinet layout that will look great and make your kitchen duties simple.
Choose a Kitchen Layout
Before you can figure out your cabinet layout, you need to select a kitchen layout. If you are keeping the existing kitchen layout, it helps to understand what that layout is.
Here are the main types of kitchen layouts.
U-Shaped Kitchen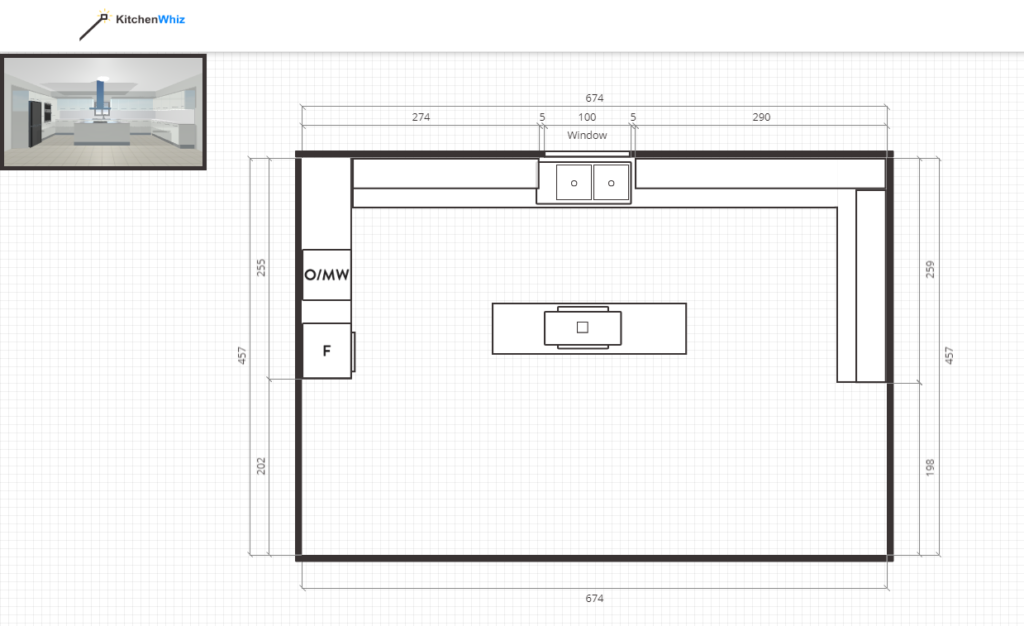 A U-shaped kitchen is versatile and often provides tons of storage. The continuous countertop makes preparing meals with multiple cooks a breeze.
You can make the most of this layout by keeping counters free of clutter. We suggest you conceal the microwave behind a wall cabinet.
A corner lazy susan in the bottom corner cabinet will keep large pots and pans within easy reach.
G-Shaped Kitchen
A G-shaped kitchen is similar to a U-shaped kitchen with one addition. There is a peninsula or small, partial wall that comes into the kitchen.
The g-shaped kitchen may feel crowded. Use light-colored top cabinetry with some glass features to open up the space.
Open shelving is also a good option for this kitchen layout.
L-Shaped Kitchen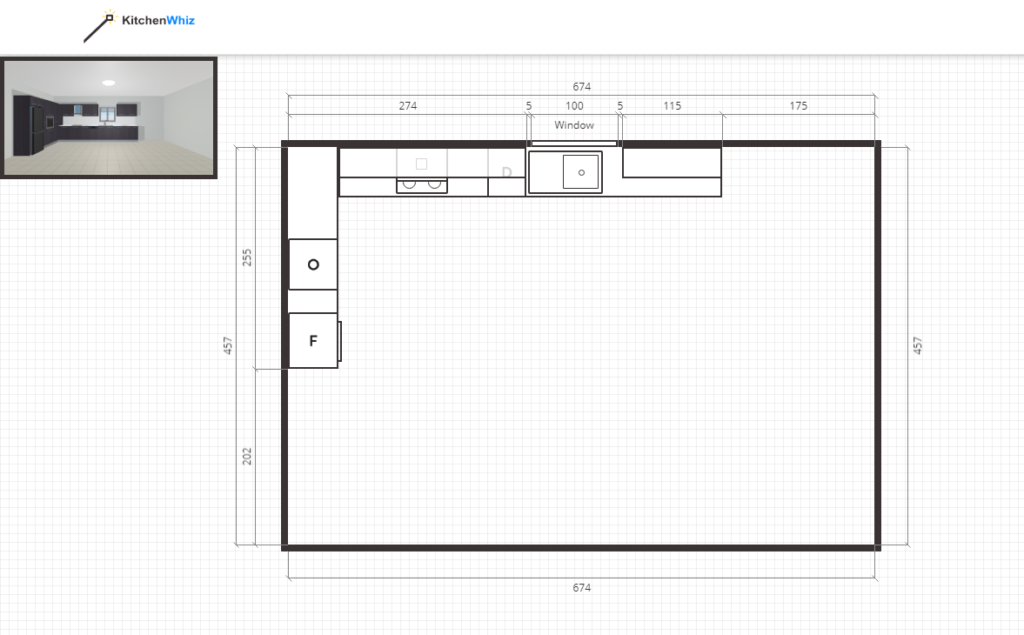 In this L-shaped kitchen formation, there is one long counter space and workstations on two adjacent walls.
When choosing your cabinet layout, you will need to remember to break up the wall of cabinetry over the long section of the L. We'll talk about that in more detail later on.
Straight Kitchen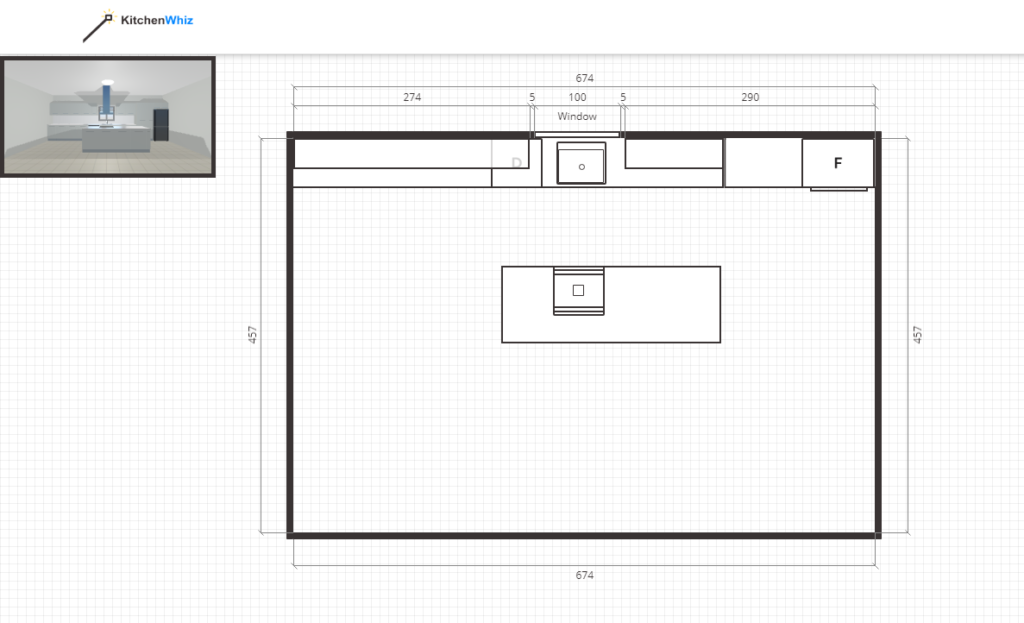 A straight kitchen often appears in small homes and apartments. The main kitchen areas are lined up in one straight row.
Because there is no work triangle, it's important that you use cabinet space effectively to place similar items together.
Now that you understand your kitchen layout, we can talk about cabinet layout.
1. Avoid Blocks of Cabinets
A novice mistake is to fill each space of wall with straight cabinetry. Of course, you do want as much storage space as possible, but you don't want your kitchen to feel cramped.
Avoid a kitchen of just identical cabinets. It will make your space look boring and feel smaller.
Instead, use glass doors and display shelving to break up the cabinetry. Open shelves, wine racks, and windows are also good ways to add visual appeal to the space. You can also add hidden details like diamond-patterned mesh cabinet inserts.
Plan out where you will add these accents and space them out for a good balance throughout your kitchen.
2. Be Careful with Corners
Corners are tricky. You need to leave enough space for the door's clearance. Otherwise, your appliances or cabinet doors won't swing open all the way.
It's best if you choose your appliance placement out of corners for best flow. And plan how you want your doors to swing open so they don't hit another door if both are open.
You can use an online kitchen cabinet planner to make sure that the functionality of your kitchen is there. This simple to use online service takes care of the technical details so you can focus on your kitchen design.
3. Make a Place for Recycling and Trash
Both of these are crucial to any kitchen. But they are often neglected and considered only as an afterthought.
Make recycling simple. Choose a cabinet where you will sort glass, plastic, and paper. Purchase a recycling storage bin. These bins pull out from under the cabinet to make collecting your waste simple.
4. Don't Let Vertical Space Go to Waste
No one understands why home builders opt for top cabinets to leave unused space above. It's either left desolate and collecting dust. Or you use it to stick unsightly items you want to store.
Neither is a great option. When you design your cabinets, have them go all the way to the ceiling. That saves you from having to dust cobwebs above the cabinets. And it gives you a lot more storage space inside your cabinets.
Make those top shelves large enough to fit your slow cooker, waffle iron and other small appliances you use irregularly. It's best to keep the items you use often close at hand.
5. Choose Your Cabinet Colors and Hardware
Here comes the fun part! Choosing your cabinet colors will set the tone in your kitchen.
Just remember that you will need to live with your choice for years. If you like something trending, think about how much you'll like it in three years. Will it be outdated by then?
Also, consider if your kitchen has a lot of natural light. If so, you can choose a strong color for the cabinets without feeling cramped.
If you want a classic white kitchen, there are a few things you can do to make them pop. Consider black hardware as a contrast.
Also, you can add an interior pop of color behind glass doors. An interior turquoise will look amazing in a white kitchen.
If you are working with a small kitchen, consider sliding cabinets. These doors slide open instead of swinging out so they take much less room.
Bottom Line on Cabinet Layout
We hope these 5 tips help on cabinet layout help you design the kitchen of your dreams.
Remember to make sure that your space will be functional. If your layout doesn't work, it won't matter how good it looks.
Check out our pricing to learn how affordable it is to make your kitchen design online.