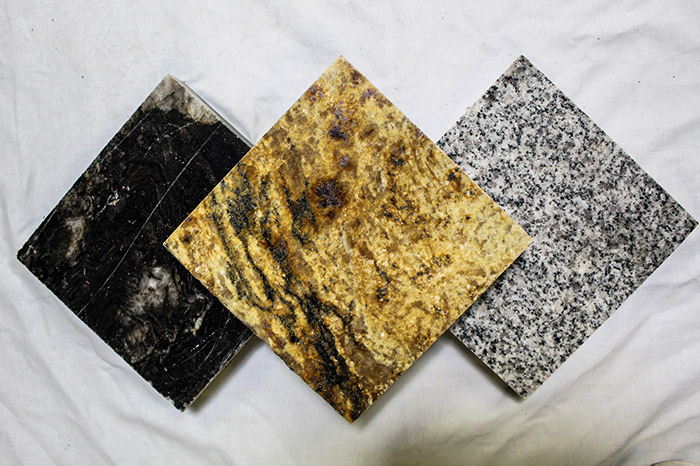 Are you thinking about remodeling your kitchen? In order to make your kitchen remodel a success, you have to get the right kitchen countertops.
With so many choices in the market, it's challenging to decide which are the right ones.
Read on for more on the different types of kitchen countertop materials.
Granite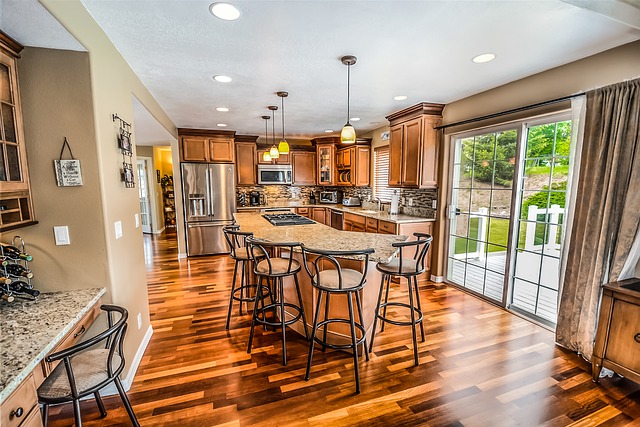 Granite has been a popular material for kitchen countertops due to its elegance, resistance, and variety of colors.
This type of countertop can make even the simplest of kitchens look luxurious.
Granite has many pros such as:
Over 3,000 different colors available
Heat resistant
Durable and strong
Will add value to your home
Very little maintenance needed
The cons are:
Some slabs have imperfections
Expensive
Sealing is required to avoid stains
Cracks will happen if not properly installed
Knives will get dulled on the granite
Keep granite in mind is you're willing to spend money on a durable material that will add value to your home.
Marble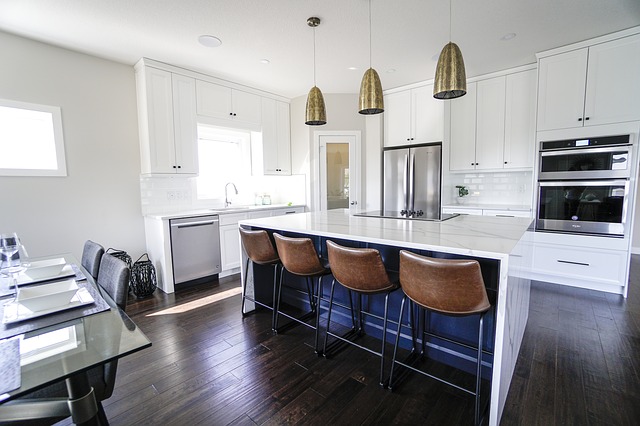 Marble is another type of stone to consider when you're looking for a kitchen countertop. Although this stone is quite popular, no two sheets are the same. So it will always feel like you have a unique kitchen.
Marble is quite expensive so many people don't have it installed in their entire kitchens. Some only install it on their islands or limited sections of the kitchen.
The pros are:
No two slabs are the same
Heatproof and waterproof
Will add value to your home
The cons are:
Marble is expensive
A sealant is required
Not for DIY jobs
Scratches easily
Difficult to mend and repair
If you plan on doing a lot of heavy-duty cooking, marble might not be the right choice. Make sure you use the right materials to clean it.
Quartz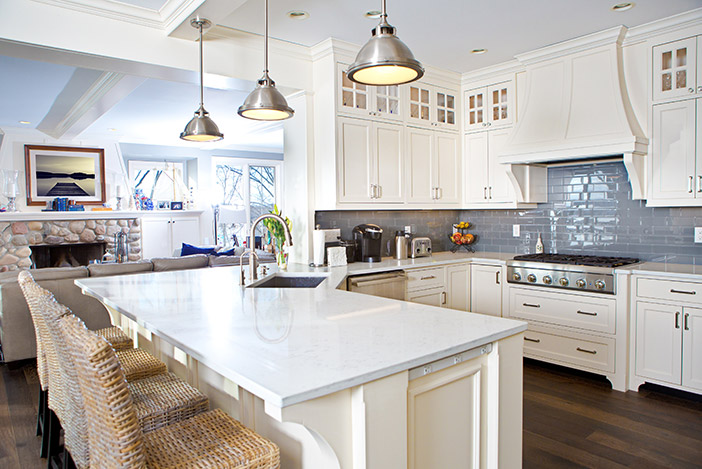 Quartz is a type of stone that is artificially engineered using quartz particles and other materials to shape the slab.
This countertop is available in many different colors and looks. Since it's not porous, it will resist stains and scratches.
The pros:
Easy to keep
Slabs are uniform
The cons:
Although many might find quartz expensive, the benefits are worth it in the long run.
Soapstone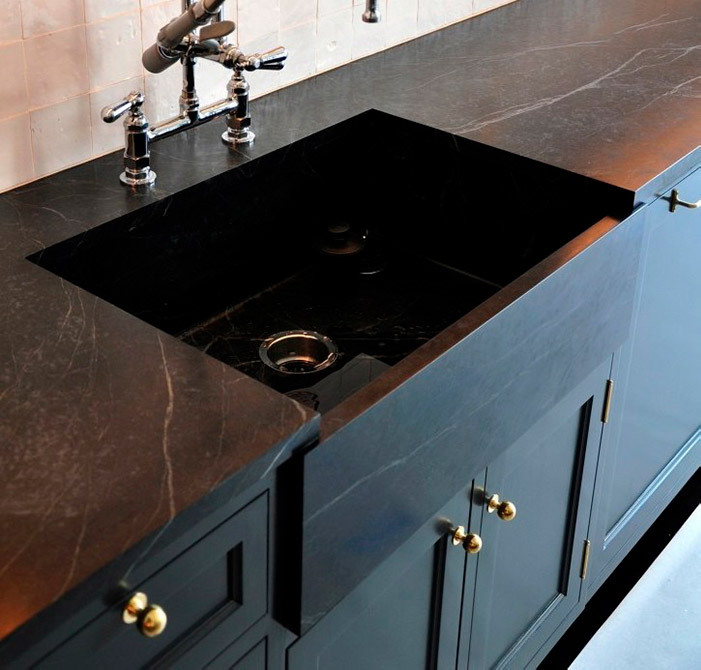 Soapstone is a countertop material that often gets overlooked. Although it has been mostly been used in historic homes in the past, more modern kitchens now have soapstone countertops.
Soapstone has a natural gray look, and it also has a smooth silky feel. As the soapstone ages, the distressed look can add to the look of the kitchen.
This countertop material is quite resistant to stains, but it will get scratched over time.
The pros are:
Has an antique look
Rich color
Stain resistant
Sanding it will get rid of scratches
Heat resistant
The cons are:
Must use mineral oil
It will get dark over time
Not for DIY projects
Easily scratched
Make sure if you get soapstone, you use a cutting board to prevent stains. If you take care of soapstone, it will last a long time.
Best Kitchen Countertop Materials
There are no perfect kitchen countertop materials. You have to decide which type of material is right for your budget and your needs.
You can pick from quartz, marble, soapstone, and granite.
Want more design ideas for your kitchen? Check out this article on how to create a kitchen cabinet layout.