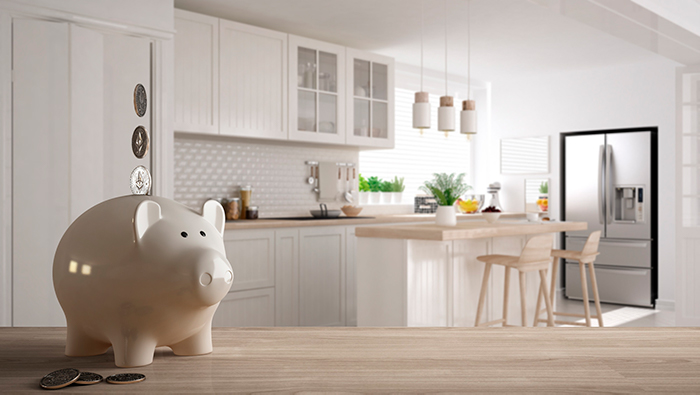 The average upscale kitchen renovation costs around $80,000.
Lest face it — not everyone has that kind of cash laying around. But, that doesn't mean you need to give up on having the kitchen of your dreams!
Even the smallest upgrades will make a kitchen look more organized. Here are five easy kitchen ideas on a budget that anyone can do to improve your kitchen.
1. Update Lighting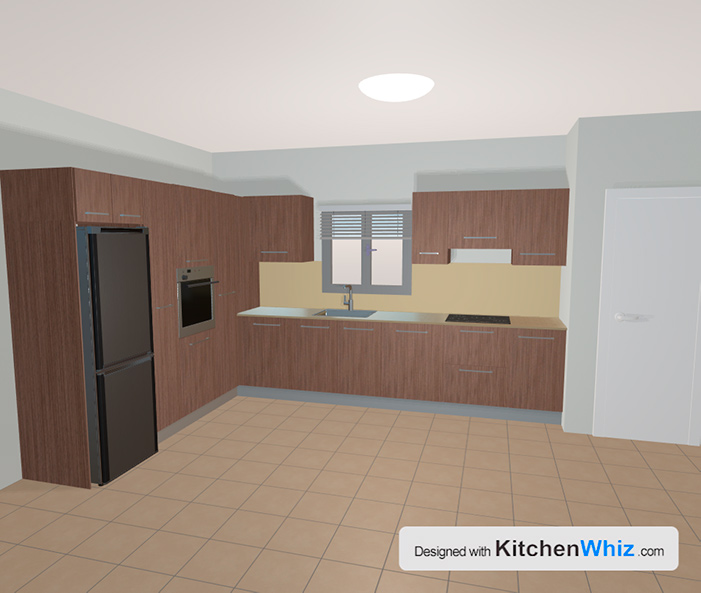 Old, outdated lighting can put a big damper on the feel and atmosphere of your kitchen. An easy way to upgrade kitchens is to update your light fixtures.
Here are a few options that are trending in 2019:
Pendant lights
Geometric chandeliers
Edison-style bulbs
Celestial-inspired fixtures
You'll be amazed by the difference replacing your old ceiling fan with a modern light fixture can make.
2. Replace Hardware
Cabinets can get expensive so completely replacing them may be out of the picture. But that doesn't mean you need to settle. Instead, update your cabinets by replacing the hardware.
Grab design inspiration from the new, modern light fixture you found. Hit up your local home improvement store and search for hardware that mirrors that design.
If you need a little inspiration, check out this article on elegant cabinet handle options.
Replacing hardware is simple. With the right tools and a few minutes, you'll have a new look.
3. Try Open Shelving
Instead of replacing the hardware, consider open shelving instead. These easy kitchen cabinets involve removing your cabinet door.
With the cabinet door removed, the shelves are open and visible to your whole kitchen. Because of this, most people opt to only remove the doors from the upper shelves. This leaves your lower shelves to hold clutter and your larger kitchen equipment.
Dedicate your open shelving space for only your most attractive kitchen accessories. Add in brightly colored bowls or coffee mugs as statement pieces.
4. Get Painting
Wondering how to make an old kitchen look new? Apply a few fresh coats of paint!
HGTV recommends sticking with neutral colors when it comes to your kitchen walls. Consider different shades of grey or white. The more adventurous can opt for a light blue or yellow.
Also, consider painting one wall with chalkboard paint! Use this area to make notes, schedule meals, and let your children practice their art skills. It'll add a personal touch to the room.
You can even paint laminate countertops for a completely new look.
5. Purchase a Rug
After you tone down your walls with a neutral color, add some personality with a rug.
You can pick a large, rectangular rug for the middle of your kitchen or a small rug in front of your sink. Either way, take the complete design and color scheme of your kitchen into mind when choosing your rug.
Get More Kitchen Ideas on a Budget
These five easy kitchen ideas on a budget will help hold you over until you can afford the remodel of your dreams.
When you're ready for a full, remodel, use our online kitchen planner to create the kitchen plan of your dreams.
Our Kitchen Whiz blog is full of advice to help jumpstart every kitchen project!