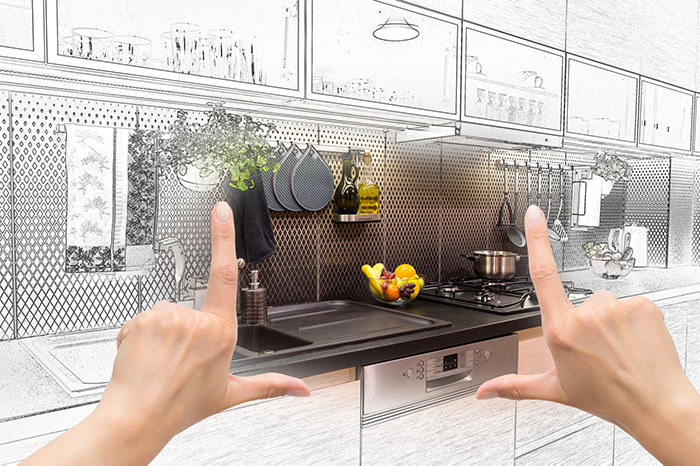 It's time to cook up a plan. Your kitchen works hard, and it's tired. What it needs is a total redesign to give it a modern and fresh feel. Stop right there!
Kitchen layouts are important. Get this bit wrong and you could be making your life more difficult.
Make no mistake about it, a kitchen needs to follow your workflow so that you're in control. Here are five bloopers that are best avoided.
1. Preventing the Kitchen Triangle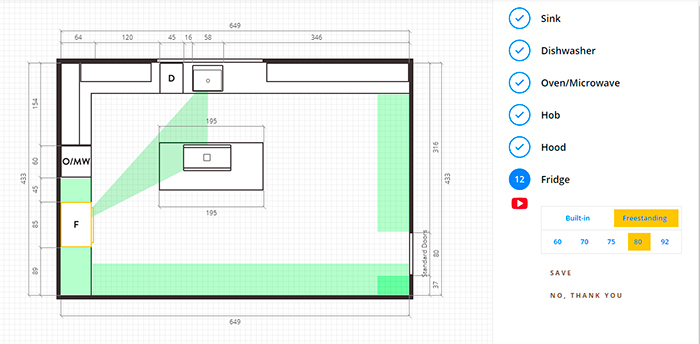 The sink, stove, and refrigerator are known by experts as the kitchen triangle. This is where the greatest activity takes place. The sink is the focal point for most of the action. The stove and refrigerator need to be accessible from it.
Where you put the sink will be dependent on the plumbing. If it's tucked away in the wrong place, you should consider having the pipes moved so the sink is in the optimum location.
Ideally, the sides of your kitchen triangle should add up to no less than ten feet and no more than twenty-five feet. That will give you enough space to maneuver around comfortably but not so much that you're having to move too far.
2. Choosing the Wrong Cabinets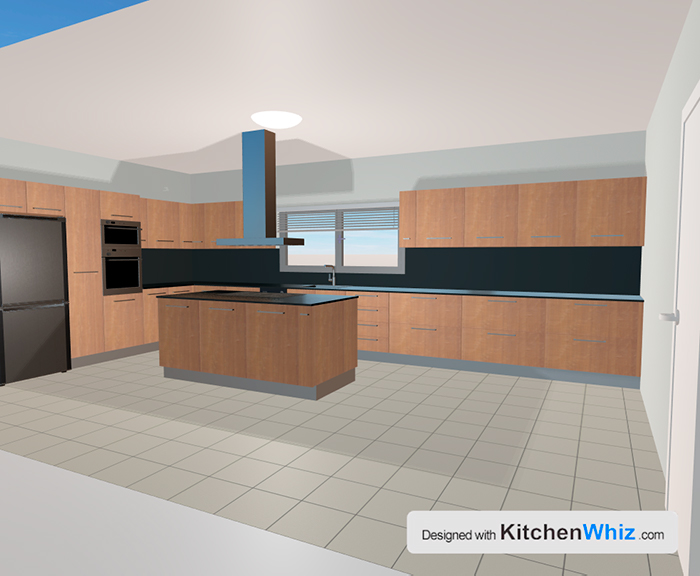 You want your kitchen to last. Updating it is also a great way to add value to your property, so don't choose a style of cabinet that is out of fashion.
It's also unwise to select fewer or smaller cabinets to give the impression of more space. You need sufficient room for all your kitchen accessories, food, and cookware. Ensure cabinets are configured so they're a match for your workflow.
3. Doing Without a Backsplash
The backsplash should not be at the bottom of your list. It's a good investment because it will allow you to clean up grease and splashes that can build up when cooking.
Tiles, metal or plastic backslashes are not only practical but they're also going to add an element of style and color to your kitchen design.
4. Not Enough Counter Space
It's a mistake to budget for insufficient counter space. Think of all the chopping and mixing you do. Add to that all the appliances you'll want to keep there. Space soon fills up so you'll need to choose your countertops carefully.
You should consider adding to conventional surfaces by fitting an island or breakfast bar if possible. Countertops should be durable and match the rest of your fixtures and fittings.
5. Bad Lighting
It's vital that you're able to see properly in your kitchen. You're going to be handling hot pans and sharp knives so safety is important. Having appropriate lighting is also going to show off your kitchen's best features.
You should focus your lighting on the main work areas. Pendant lights can add a touch of class to the kitchen. Under-cabinet lighting will shine on to your counters making it easier to work.
The Importance of Great Kitchen Layouts
Updating your kitchen is a great opportunity to consider whether it's laid out properly. The best kitchen layouts are going to allow you to work more efficiently and enjoy the heart of your home.
Check out our online kitchen planner here and make your dream kitchen become a reality.