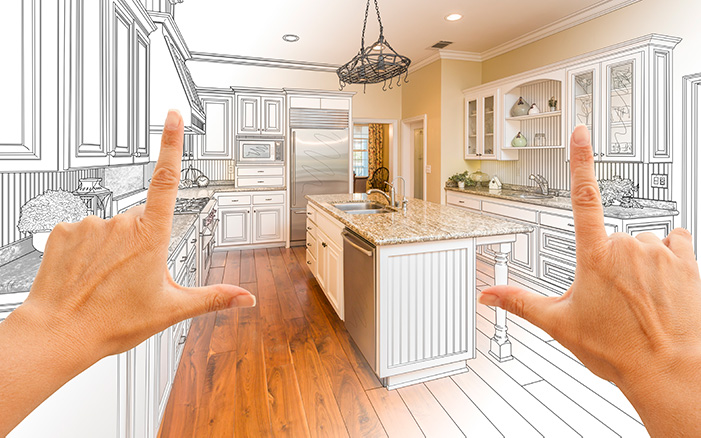 The average American spends at least 37 minutes per day in the kitchen serving and preparing food.
The kitchen is the heart of your home. It's important to make sure it's an enjoyable room to spend your time.
That's why, when you're designing your kitchen, you need to think carefully about how to make improvements on your next remodel.
Do you want to know our tips on how to design a kitchen? Keep reading below!
1. Reduce Steps
Chalking up steps on your Fitbit can make you healthy. But, it's not the way to design a kitchen.
Reduce the steps you make around your kitchen by organizing your cabinets and items according to purpose. When you unload your dishwasher, you should have your cabinets for tableware within reach. Your fridge should be closeby a work surface for food preparation.
2. Wide Passageways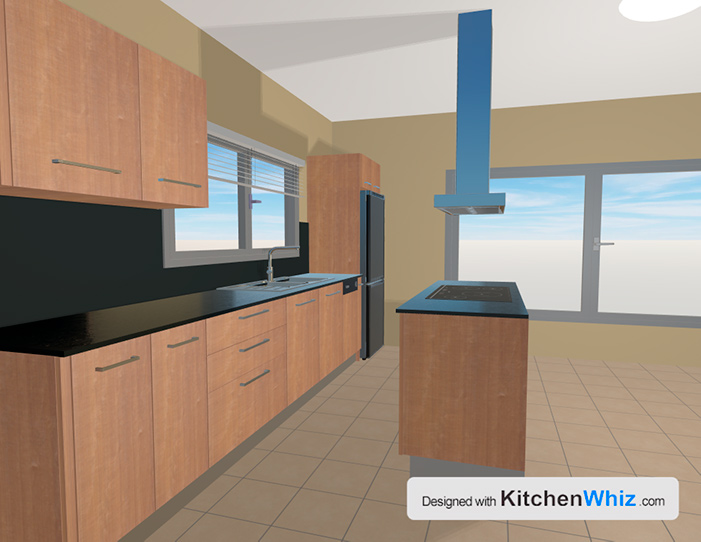 A good rule of thumb is to keep your passageways in your kitchen to at least 36 inches. In a family home, you need to get past the cook without bumping into each other.
Sometimes, you may require two cooks to handle food preparation. Make sure there's space to cope with the extra person.
3. Storage Within View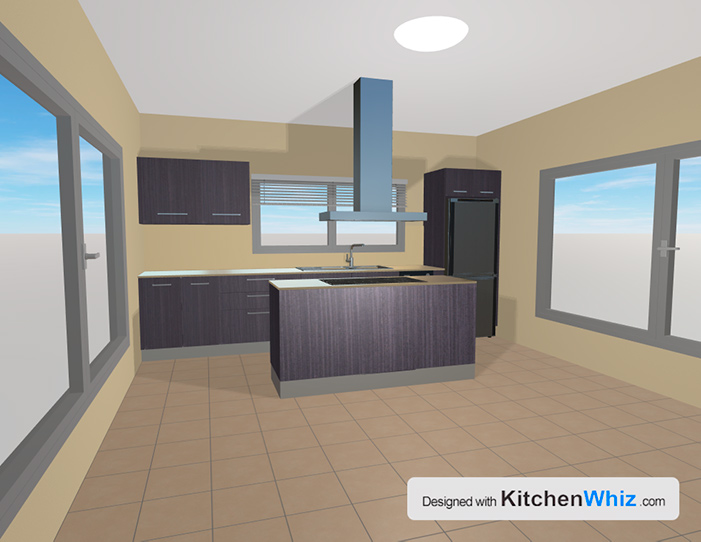 You want to store away items. But, you also want to have items within view as much as possible.
Don't store away your herbs and spices in a cabinet. Make sure they're within view so you can select what you're looking for conveniently. Hang your knives on a magnetic strip so you can spot the one you want immediately. But also, keep away from the reach of kids.
Glass doors and wine racks also add an interesting detail, which breaks up the continuous line of cabinet doors.
4. Remember Recycling and Waste
Many Americans are confused about recycling. You can cut out the nonsense with a common sense kitchen design that makes recycling and waste easy.
Kitchen waste is often a last minute thought in kitchen design. This wasn't a problem when you only have a small garbage can in the corner of the room.
Nowadays, you need to have a recycling area in your home to separate everything according to the material.
5. Lighter Colors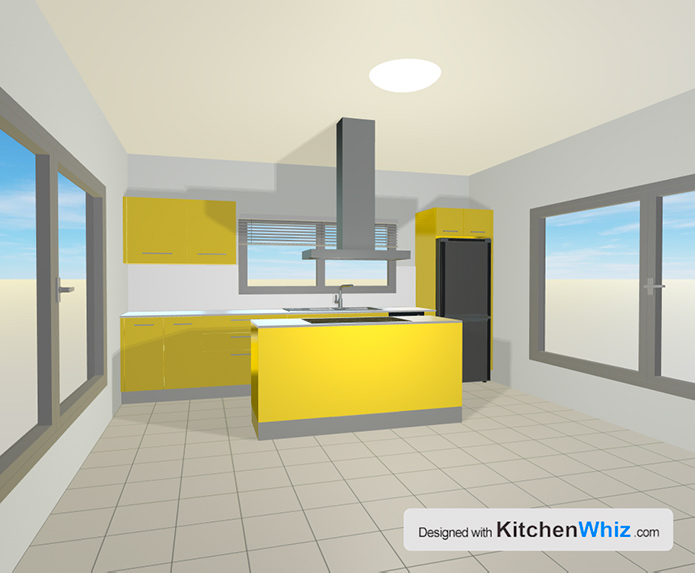 There's a reason why showroom kitchens are almost always decorated with light colors. You want to open up your kitchen to as much light as possible. This makes your cooking space inviting and expands a small room.
Learn more about kitchen color schemes here.
How to Design a Kitchen?
If you're going to invest in a kitchen remodel, you want to see some significant improvements to your current model.
You don't just want an upgrade. You want to make the kitchen more inviting and convenient for you to prepare delicious meals for yourself and your family.
By following our tips for how to design a kitchen, you make sure the kitchen remains the heart of your home.
Do you want your kitchen to keep up with the latest trends? Check out our blog here to find out more!