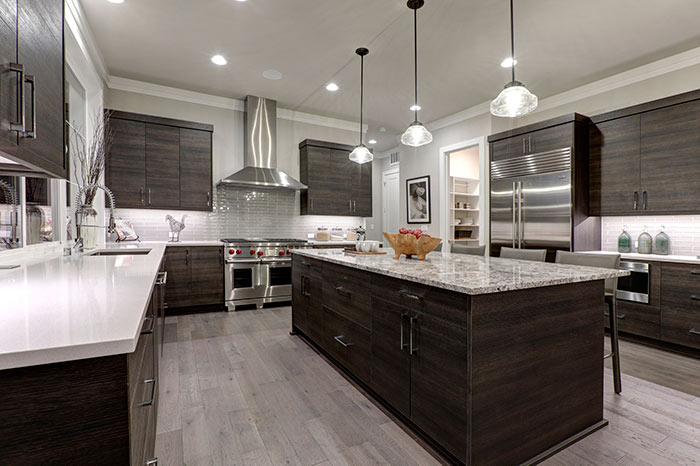 Remodeling your kitchen is no easy feat. In order to keep yourself from spending far too much money, it's best to have a plan in mind before starting.
Matching your kitchen cabinets with your countertops and your floors is one of the hardest parts for many homeowners.
With our help, you'll find the whole process much easier to handle.
Find a Cohesive Color Scheme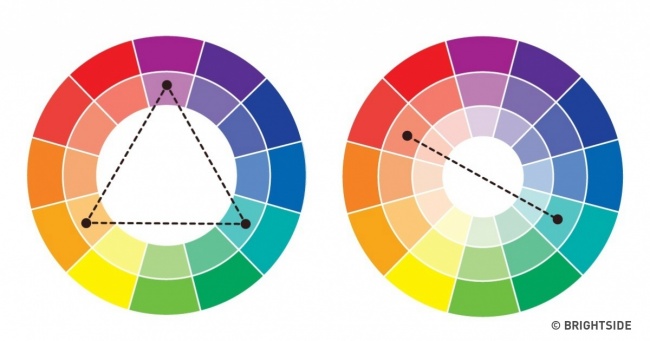 Before you begin any purchasing, it's best to settle on a color scheme. Something that ties together all of the elements of your kitchen.
One of the easiest ways to keep from getting a color scheme that is too busy is to settle on three colors. Two of these colors are your main stars while the last accents the first two.
Look at color combination charts to ensure that the colors you select all work together.
Select Your Counters First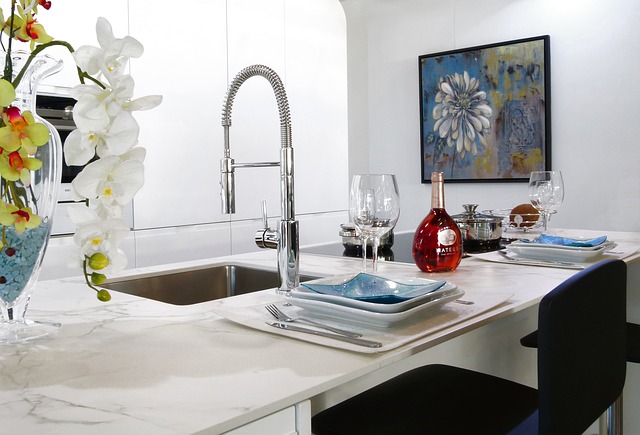 In a general sense, kitchen countertops are the more expensive of the three elements. They're also the strongest contender for different patterns or textures in the design.
This makes it prudent to choose the counters first. They'll act as the main attraction to your kitchen. It's also the part that you'll end up look at the most when making food and the like.
Plus, it's far easier to match the cabinets and the flooring to the counters. For example, pick a set of cabinets that are the same color as a small part of the counter palette. This calls back to that color without having too much of the design being same-same.
Use Kitchen Cabinets to Separate Colors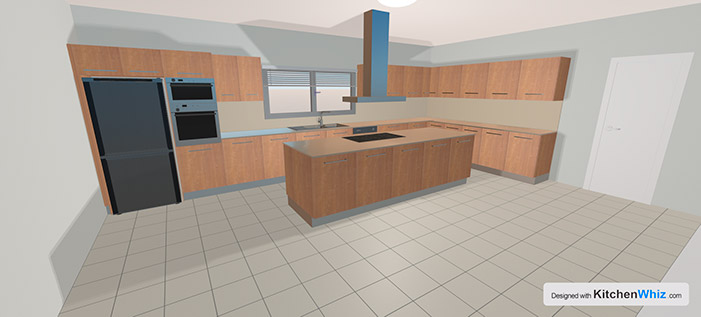 While planning out the perfect cabinet layout, take some time to think about how your colors play together as well. Often the best way to keep a design balanced is to use your cabinets as a color separator.
Often the kitchen countertops and the floors are your more patterned sections. This leaves the cabinets to act as a frame for the other two, as the typical cabinet doesn't include many patterns or textures.
Think of how to best frame the countertops and the flooring when coming up with your design.
Balance Out Your Patterns
Patterns are beautiful and they bring about a cool style to any kitchen. But you need to be careful with gathering too many patterns and textures in your kitchen. Otherwise, it makes the design far too busy.
To keep everything in balance, choose a plain aspect to add in the design whenever you find a beautiful pattern that you love. Trade them off one for one in order to keep everything under control.
This way, you get those pretty patterns and textures without giving yourself a headache.
A Matching Kitchen Design Makes for a Tranquil Home
The kitchen is the heart of any home so we need to ensure that it always looks its very best.
When you're coming up with your next kitchen design, make certain to use these tips. Having kitchen cabinets that match together with the counters and the flooring is a classic way to get that perfect balance we all want.
If you're looking for something to spark inspiration, check out the latest and greatest kitchen trends!